Wildlife Trade in Brazil
The seizure of 500 birds in the cities of Goiás, Tocantins and São Paulo was part of a special operation organized by the Brazilian Federal Police with the aim of dismantling a famous criminal organization specialized in bird trafficking. This operation could have caught the world's attention for the illegal wildlife trade if it wasn't a daily routine for the Environmental Police all over the country.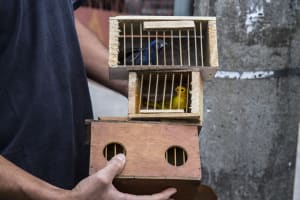 The wildlife trade is the third-largest illegal activity in the world, only topped by the illicit trade of drugs and weapons. It's responsible for moving about 10-20 billion dollars worldwide and results in killing thousands of animals, condemning the survivors to a life in captivity. 
As it happens, I had the opportunity to shadow the Environmental Police of São Paulo to photograph and document how the animals were treated inside this cruel trade. It was not an easy task. I had to brace myself, expecting to witness human cruelty at its highest level, try hard not to cry or tear the dealers apart. All of that while holding a camera trying to capture every moment. 
Straight on my first day, I was shocked by the number of wooden crates we've found in a raided house suspected to hold exotic birds. Birds that probably didn't remember the existence of sunlight, or the smell of nature.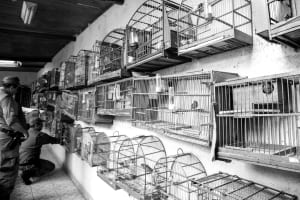 We found dozens of these tiny crates covered in layers and layers of dry feces, all stacked up in a dark basement. And yet, many birds were living in those cages, drinking a brownish liquid that didn't deserve to be called water. 
The smell in that place was horrid — a mixture of ammonia, mold, and decomposing dead bodies— something I had never felt before. 
But even though the conditions were unimaginable for any living being, my heart skipped a beat when I heard the unmistakable sound of passerine birds. Sadly it wasn't their usual cheerful repertoire, but a faint requiem, full of melancholy and pain — an expression of life in the most terrible prison,  having committed no crime.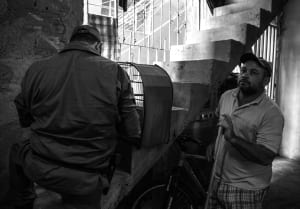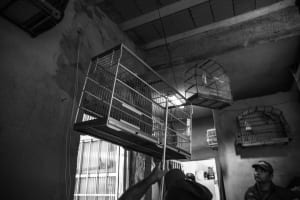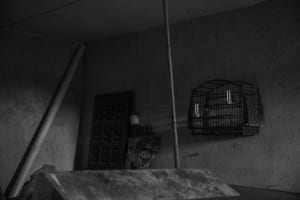 Photographing in those conditions can be very stressful, as I often have to act fast. The welfare of the birds is much more important than any photo ever will be, so in some situations, I tend to put my camera away and take care of the animals. The least one could do is to offer some water. 
That said, as wildlife photographers, we cannot forget our vital role in the world. We have a powerful tool in our hands, which we shouldn't just use to portray the beauty and splendor of nature all over the planet but, even more importantly, expose cruelty, injustice, and all environmental issues we face and witness. A lot of people are not aware of those, and photography can pass the message compellingly, making it easy to understand and relate to. 
After all, we're telling a story, of balance and imbalance between nature and humanity. 
It's also important to realize that these stories are not just thought-provoking documents. Every time you hire local guides you are helping to prove to their governments how animals are worth much more alive than dead. Wildlife photography is giving the opportunity for everybody to be a part of conservation. 
Worth mentioning that this trade is also a problem for small communities and people, as poverty can be linked to wildlife trafficking. Most of the small dealers don't have conditions to provide for their family, and without another option, they start taking animals from the wild and putting themselves in danger (as for climbing trees to take baby birds), and selling them for the ridiculous price of a piece of bread. Only then, the animals are passed to mediators and finally to large dealers who sell them in a big metropolis like São Paulo, and internationally, mostly to Europe and the US. This process takes a long time, and more than half of the animals end up dying during the brutal transport.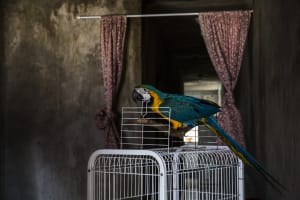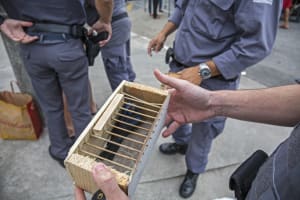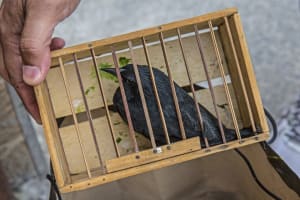 Unless the laws are changed and this cruel activity isn't treated as a severe crime, this will never end. Small communities need an incentive and help to make a living without putting themselves and nature in danger. And this can be done through ecotourism, as proven in many places all over the world. 
Advertising the fantastic biodiversity of Brazil, ranging from the unique Hyacinth macaw or the fascinating anteater to the most beautiful and rare birds, would quickly increase the demand for specialized guides, giving the opportunity to people to earn their living protecting the animals they once hunted to survive.
There is no doubt Brazil could lead in the fight against wildlife trade. What we need, besides reinforcing the law management against wildlife trade and increasing the punishment for dealers, is to find and create unique ways of building the economy of scale, giving people means to work and earn honest money. That way we can change the way people live and connect with the ecosystem.